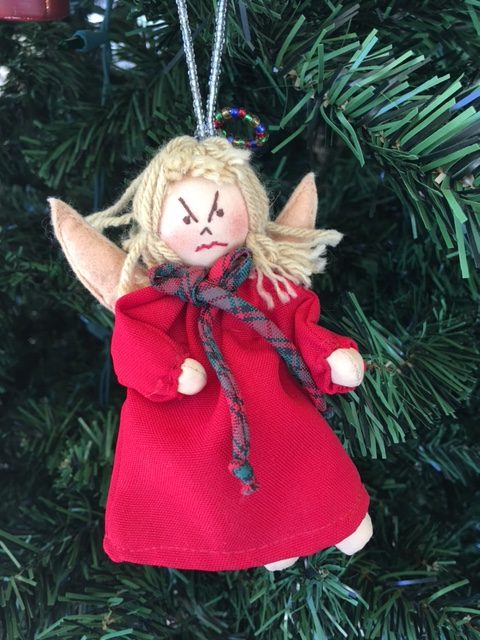 It's almost Christmas. The tree is up and brimming with angels, even my grumpy Filipina one. The Kris Kringle list is out. The Christmas menu has been finalized. Our supplies of red are running low, but we have plenty pf bubbles. Luckily, I have my own private supplier: a friend who works for wine distributor Wine Direct and is always happy to introduce us to some of their good – and cost effective – labels. So, to restock the cellar for Christmas, I joined a bunch of keen wine tasters in my old mate's gorgeous back garden to try some new wines and revisit some old favourites.
The garden is a tiny oasis behind a sweet, 1940s cottage on Kensington's High Street. (Not THE Kensington High Street in London, but a pretty tree-lined suburban street in Adelaide.) 'The Love Shack' has been a popular destination for social gatherings for years: Christmas, ANZAC Day, a variety of birthdays, and now, wine tasting.
It was a hot afternoon, so we huddled into the shady spots, introducing ourselves and making new friends, before our hostess took us through the wines on offer with her inimitable flair and humour. We were introduced to five reds and five whites. Lots of South Australians, a French rosé and two from the Margaret River.
We began with a bright, Adelaide Hills bubbles, the 2015 Wicks Estate 'Pamela,' a sparkling wine made from Chardonnay and Pinot Noir, made in the French methode traditionelle. After four years on lees in stainless steel vats, it still tastes fresh and creamy. The 2013 Vintage won a trophy for best sparkling wine at the Adelaide Show, and this one seems equally keen to lighten the mood of the day.
Another Adelaide Hills offering was appropriately named The Gathering: a 2010 aged Sauvignon Blanc Semillon from the popular Hahndorf winery, The Lane. As a lover of all things Chardonnay, I was surprised to find this wooded Sauvignon Blanc – rarely a favourite variety – a rather nice drop.
Then, we hopped across to the Clare Valley for a 2020 Claymore Joshua Tree Watervale Riesling, already a winner with the One & Only. Wine critic and blogger Winsor Dobbin – www.gourmetontheroad.com – claims it's one of the best Rieslings the Clare Valley has to offer. It has been created by talented winemaker Kerri Thompson, 'Australia's Riesling Queen,' who now has her own label, KT Wines, specializing in her first love: Rieslings.
Much to my delight, there was a Chardonnay next, all the way from W.A. Picardy Pemberton is a boutique winery owned by the Pannell family. These pioneers of the Margaret River region established Mosswood in 1969 and Picardy Pemberton in 1993. I'm not sure I need to say more than that I promptly ordered half a dozen, and surrounded by SB drinkers, I got an almost clear run on the sample bottle from 2018. (It's also a good one to cellar for a few years, if you can wait that long.)

Anyone who has ever visited Provence, knows that rosé is the preferred Provençal wine. Every supermarket along the Côte d'Azur will have a wall of pink wine, and it is always a good choice, chilled and crisp on a summer afternoon. The Lumière de Provence Rosé 2017 is made from a blend of Grenache Syrah, Cinsault and Rolle grapes, mostly grown in a small hilltop village in the south of France. The result of this Mediterranean blend is a dry and textured wine, lightly flavoured with strawberries. The grapes are picked early to ensure a delicate, barely-there shade of pink. This elegant little number is perfect for a warm afternoon on the terrace, overlooking the sea. Or a gathering of friends on the back lawn in the shade of some hardy purple Prunus. For example.
Picardy Pemberton also provided our first red, in the form of a 2018 Pinot Noir. This is still a young wine with great cellaring potential. It also benefitted from double decanting. The father and son team has been working on perfecting this pinot, and the 2018, highly awarded, is their best so far.
Colab & Bloom is a young Willunga winery that is following the trend to use Mediterranean grapes, a better fit than the northern European grapes for our temperate climate. The grapes for this Italian style wine are sourced from all over SA, from Langhorne Creek to the Barossa, and their Montepulciano 2019 is full of fruit and makes incredibly smooth, easy drinking on a hot afternoon, when you mightn't want the challenge of a heavier Barossa red. Like most Italian wines, it also goes exceptionally well with food. Owner and wine maker, Mike Farmilo, is an expert with a long career in winemaking. It has been recommended that decanting will bring out its best.
'Great collaboration is like an orchestra – it doesn't work if everyone plays the same part. The magic happens when a bunch of seeming misfits, fit together seamlessly, to create perfection. It's Carreras, Domingo and Pavarotti. It's Cobain, Noveselic and Grohl. It's Snap, Crackle and Pop.' And, apparently, it's also the St. John's Road 'Motley Bunch' GMS 2017. Just see their website. Beautifully blending Grenache, Mataro, and Shiraz this is a lovely summer red to accompany a pizza or a bowl of pasta, and it's had some great reviews.
The last two wines on offer were big reds from the Barossa Valley: a 2015 Reserve Cabernet Sauvignon from Chateau Yaldara, and a bold 2016 Shiraz from the Two Sisters Wine Co.
The Chateau Yaldara Cab Sav is an elegant, well balanced Cabernet, full of black fruits, oak and spice. It is fine to drink now but might be even better for a little time out in the cellar.
The Two Sisters Shiraz comes from some of the oldest vines in the Barossa, dating back to the 1840s. Six generations later, the family still owns the original homestead and orchard on one of the first vineyards established in the Barossa. This was another one recommended for cellaring.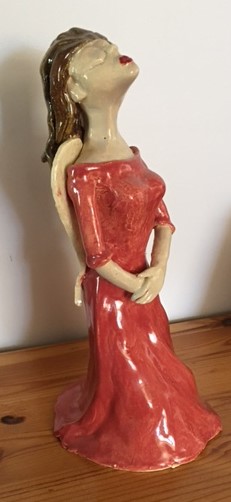 Preferences chosen, shopping done, our wine cupboard is now looking a lot healthier, and I am absolutely set for Christmas. But where is the snow? Our first Christmas on the Fleurieu looks set to be warm and dry and snow free, with a maximum temperature of 27'C. A perfect day to put a leg of lamb on the Weber BBQ and roll back the cover on the swimming pool. No winter coats, gloves and hats needed here. Merry Christmas and Joy to the World! And I hope even those having to put up with tight Covid restrictions can have a special day.