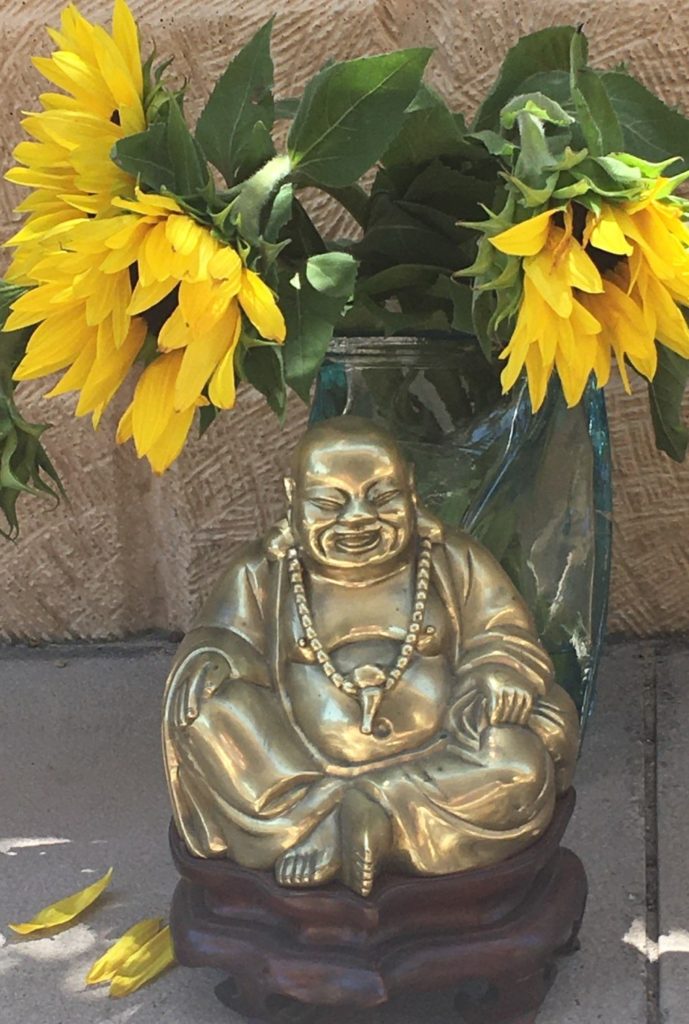 Happy New Year to you all. For those of you still contemplating weeks or months of lockdown, my sincere commiserations. In South Australia, while we remain wary, we have enjoyed a simple but unrestrained Christmas season. And I don't mean to rub it in, when I add that we have been blessed with a stream of house guests and visitors over the past three weeks. My new Guest Book is getting quite full already. NYE was a quiet and cosy affair, however. No party, no fireworks, just a couple of old friends, a BBQ and a movie ~ and a soupçon of champagne, of course. New Year Resolutions? So far, not even one of any significance, beyond the ever-present promise to drink less wine and a plan to swim in the sea every day.
The former, well, wine and summer go together like love and marriage, so that one is doomed from the start. As for swimming, well, so far this summer has been strange. It's almost been a metaphor for the weirdness of 2020, as Covid turned the world upside down: high winds, cool, cloudy days – what happened to thirty degrees and sunburn? I'm really not keen to plunge into arctic seas when a cold wind is lashing the trees and the sand is whipping through my hair and into my eyes. Maybe by February, it will have got warmer…
So, what to talk about today? I am still sifting through a pile of journals and letters from past lives abroad, but I worry the idea of armchair travel is wearing thin. We talk of taking Barney out on the road again, for another camping trip. The Eyre Peninsula? The Coorong? But perhaps we'll wait until February when the schools go back, or April and Autumn? For now, we are happy at home. Despite the minimal Covid restrictions here, we have got into the habit of pottering through the days. It may not encourage scintillating travel tales, but it is wonderfully relaxing to sit for a while, and watch the world turn.
The birds wake us every morning, the corellas shrieking through the sky before settling down to demolish some unassuming banksia or conifer, making the pencil pines look like Christmas trees covered in white baubles. A family of owls has taken up residence in our street, and while not as sociable as our house guests, just as welcome. A neighbour's tree full of white ants has been chopped down and its absence has widened the skyscape considerably. All the neighbours have joined the conversation on how to fill the gap. I have been binge watching series on Netflix and Stan till they are coming out my ears. How many more murder mysteries can I handle?
I contemplate our road trip to Bathurst in November, which has only had a brief mention to date. I do remember that, as we drove along the Barrier Highway I was reminded of a song from my childhood.
In 1962, an Australian musician, Lucky Star recorded a song that had been penned by Geoff Mack. Does anyone else remember 'I've been everywhere man'? The song names almost a hundred country towns in Australia at breakneck speed, and it became an instant hit. It has taken on numerous iterations since, based on place names from New Zealand, the UK and the US, even Finland, and sung by a wide variety of performers from Rolf Harris to Johnny Cash. Peter Harris even produced a TV show in which he visited each of the towns mentioned in the Aussie version, and for those of us old enough to remember, the song also made an ironic guest appearance in that surreal comedy show of the early 70's, Aunty Jack, who had only been to Wollongong.
We passed through so many wondrously tagged towns in our recent trip to Bathurst that I almost felt inspired to write my own version. We drove through Gundagai & Tooleybuc, Bogan Gate & Bumbaldry, Bungandore, Daroobalgie,  Gooloogong & Olary, Mingary & Tumblong, Borambola, Araluen, Braidwood & Oodla Wira, Ulooloo, Wilcannia, Canbelego, Manangatang, Boinka, Pinnaroo & Lameroo… and the list goes on. Poetic without even trying, isn't it?
But I am blithering, and achieving little beyond a warm welcome to 2021 and the hope that vaccines and common sense will prevail this year; that we can revive a version of normality and the world will flip itself up the right way again. We are on the right track, perhaps, as America prepares to inaugurate a rather more balanced, more unifying and less narcissistic President for the next four years. Fingers crossed…