Eating in our time has got complicated. So says food historian Michael Pollan. The latest food trend attempts to uncomplicate things by going back to basics: eat locally grown produce and eat with the seasons.
Restaurant 101 is backing this philosophy with its Market Menu. Available from Monday lunchtime to Saturday night, this new menu, with its focus on seasonal and local ingredients, changes every two weeks to keep up with market availability. The Market Menu is the baby of new Enderun chef Nicolas Cantrel. Chef Cantrel only arrived in Manila last August, but already he is making a great impression.
As the application restaurant of Enderun Colleges, Restaurant 101 is an elegant and attractive dining room. Compared with the noise pollution that overwhelms many modern restaurants these days, Restaurant 101 is a haven of peace. There is an innate hush that is soothing to the senses.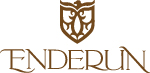 The waiting staff are student trainees, who are being taught the excellent serving skills we have come to expect in five star international hotels. The culinary team is trained by the Alain Ducasse Formation, a training and consultancy service established in 1999 by renowned French chef Alain Ducasse that embodies his unique culinary methods. In 2007, ADF formed an academic partnership with Enderun Colleges in the Philippines called ADF+Enderun.
Chef Cantrel has spent many years working with Alain Ducasse in a number of his Michelin starred restaurants, including Aux Lyonnais in Paris, Le Louis XV in Monaco and Mix in New York.
Cantrel's Market Menu is imbibed with the Ducasse philosophy and style, into which he injects his personal touch, combining classical French techniques with local flavor, by replacing many European products with those he can find in the Manila markets. He schedules visits to the Farmer's Market in Quezon City and the Central Market in Pasig every two weeks, and thrives on experimenting with the new ingredients he discovers there. He also loves exploring the street food and says he much prefers the back street restaurants of Mandaluyong to hanging out in the trendier malls and restaurants of Makati.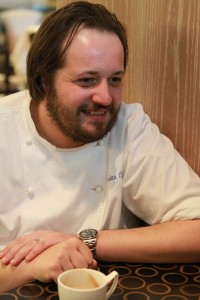 Cantrel's culinary education has been as eclectic as his culinary tastes. His initial inspiration to cook came from his grandmother, who owned a small café in Normandy. At fifteen, he began a four year apprenticeship. Later, on completing ten months compulsory military service, Cantrel joined the Ducasse team in Paris, and hasn't looked back. Cooking for Ducasse restaurants in France and Monaco were followed by two years with Ducasse in New York, before he finally decided to expand his horizons. The next six years saw Cantrel working as Executive Chef for three renowned restaurants in New York: Bobo, Bagatelle and Beaumarchais. In January 2010 he was invited to become an Iron Chef America Challenger, and he won!
A year ago, while contemplating a move to Manila with his Filipina wife, Cantrel bumped into his old mentor Alain Ducasse. The result of that timely meeting was a job offer: teaching Culinary Arts at Enderun Colleges and creating the menus for Restaurant 101. He accepted with alacrity.
Cantrel seems very much in touch with the culinary preferences of his new home and is more than happy to adapt his dishes to suit the tastes of the individual diner. He says he likes to create menus with his local diners in mind.
"I always try to include at least one local dessert" he tells me.
The Market Menu is excellent value. Two courses cost only P650, or P780 with a glass of wine. Three courses cost P860 (P990 with wine).  This week's menu had a wintery theme that included such delights as shrimp bruschetta and risotto escargot entrees, and  for main course, grilled tuna with prosciutto and sweet peppers, or a pan-seared hanger steak, both cooked to your specifications. Desserts included a deconstructed apple pie that whispered of apple Danish and a creamy panacotta with fresh mango.
I can only suggest that you go with someone who is happy to share – you might just want to try everything!