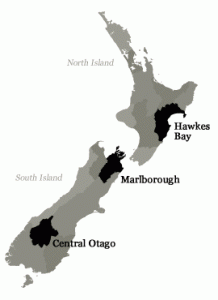 There's a new kid on the Manila wine scene. Meet Don Revy, 'an international wine company that sources new world wines for emerging markets'. And what better place to make the introduction than at Cav Wine Shop & Café on Bonifacio High Street, Fort Bonifacio?
In late November, lucky ANZA members were invited to attend an informal wine tasting at Cav and to make the acquaintance of Don Revy Director, Rachel Norman-Mayers and thirteen of her best New Zealand wines. The price was inviting, the tickets were limited, and they sold out in days.
We were handed a beautifully designed information booklet and an order form as we entered the restaurant. The wines had been set up in order of styles at the far end of the room, complete with tasting notes to help guide us through the selection.
Don Revy claims to have sourced some of the best producers in the best wine growing regions across New Zealand and 'promises to over deliver on quality and value'. The company is currently representing four New Zealand wineries: Jules Taylor Wines, Pebble Lane, Mills Reef and Chard Farm, all based in different New Zealand wine regions. So let's don our winter woollies and head south to start the introductions.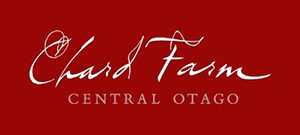 Way down near the base of the South Island is Central Otago. Embraced by spectacular mountain ranges and awash with lakes and rivers, this remote area has only recently started to develop as a wine region, but is rapidly becoming known for its cool climate wines, namely Pinot Noir and Riesling. Here is where we meet Chard Farm, whose Rabbit Ranch produces a soft, low tannin Pinot Noir and a light, refreshing Pinot Gris – a mutant Pinot Noir grape no less! Both grape varieties thrive in this extreme climate where the long slow ripening period is ideal.
Marlborough, on the north-eastern tip of the south island, is the birthplace of the New Zealand wine industry. Marlborough has long been synonymous with excellent Sauvignon Blanc, where over 80% of this wine, now a national icon, is produced. This evening we not only got to taste this popular style, but we also tried some other interesting grape varieties that are being developed here. And here we discover Pebble Lane and Jules Taylor Wines.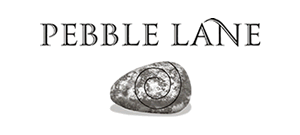 Pebble Lane, a relative newcomer is what might be called a virtual winery. Pebble Lane was designed by marketing genius Rachel Norman-Mayers, who created it to fit a flavour profile that appeals to the consumer. Using the best grapes from various vineyard sites around New Zealand and contracting some of the industry's best winemakers, she has conscientiously tasted a wide range of wines and wine  varieties in order to create a selection of well-priced, very drinkable wines. For all that it sounds a bit commercial, it works. I am not a keen Sauvignon Blanc drinker, and continue to stand by my long term love, Chardonnay, but I have to say, this one was most appealing, and devoted SB supporters sounded pleased. It was certainly, to my taste buds, better than their chardy – but then I am an Adelaide girl who likes her chardy with a bit more body.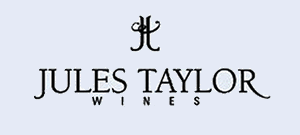 Jules Taylor is considered one of the up and coming talents from the Southern hemisphere. A local Marlborough girl, Jules has also gained valuable experience from Cloudy Bay to Piedmont in Italy. She began her own brand ten years ago and has since acquired a clutch of awards. According to Don Revy,  Jules Taylor makes 'high quality, handcrafted wines' from 'a selection of vineyards where the grape variety, soil and micro climate all work in harmony to produce the unique flavours she seeks.' The four Jules Taylor Wines featured at Cav were an intense and citrusy Sauvignon Blanc, a fresh if somewhat bland Pinot Gris, a surprisingly sweet and fruity, European style Riesling and a 2010 Pinot Noir that could do with some short-term cellaring.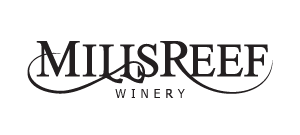 Last but definitely not least, we cross to the north island and travel up to Hawkes Bay on the east coast. Hawkes Bay is, loosely speaking, midway between Auckland and Wellington. One of the warmest, most fertile regions in New Zealand, this beautiful area has a dry and temperate climate perfect for viticulture. As a result, the region has spawned a clutch of award-winning boutique wineries. This includes our last new acquaintance, Mills Reef, a winery that loves its warm climate reds. So did I! Established in 1989 by the Preston family, Mills Reef Winery has developed, according to its website, into one of New Zealand's premium labels with a particular reputation for outstanding Bordeaux varietal reds and Syrah.'
Certainly, for me, these reds were the pick of the bunch: the Merlot, from the renowned Gimblett Gravels, is fruity and vibrant, and apparently good for cellaring. The full-bodied Cabernet Merlot was an early front runner, but for my money, the star of the show was the Syrah, and provided a suitably rich, ballsy finish to a great night.
Visit the Don Revy website at www.donrevy.com
Stockists in Manila include:
Duty Free Philippines, Ninoy Aquino Avenue, Paranaque City, Philippines
The Cav Wine Bar & Restaurant, The Spa Building, Lot 5, Quadrant 8 City Centre, Fort Bonifacio Global City, Philippines
Rustans – Makati and Rockwell Power Plant Mall Stores – Manila, Philippines
* Images from Don Revy website.