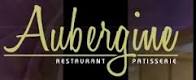 Aubergine is French for eggplant. The word aubergine comes from the Catalan albergínia, and the Arabic al-bādhinjān. An aubergine is a vegetable, that firm, smooth, shiny, pendular vegetable that soaks up olive oil like a sponge or grills into a smushy, smoky babaganoush. Aubergine is also a colour: a deep purply-black that occurs rarely in nature, a princely, rich and luxurious colour that I first saw in a tulip bed in Holland Park.
Princely, rich and luxurious indeed was our anniversary dinner at the fine dining French restaurant 'Aubergine' in Bonifacio Global City on Friday night. It was a long-postponed gift from a special friend, and I was really looking forward to it. Happily, I was able to book on line, which was much in its favour, and saved me all the hassle of having to repeatedly and ineffectually spell our name over the phone.
Reviews on 'Aubergine' are generally mixed. The unjustifiable prices and the inconsistency of quality and service are its loudest criticisms, while others rave about the attention to detail and outstanding food. I had been once before for lunch, and remember thinking it was "awesome", but let's face it, was far too occupied catching up with an old friend to notice our meal in any great detail. The One & Only was quietly concerned that this "awesome" restaurant sat above McDonalds on 32nd Avenue, which certainly didn't sound like the most salubrious of locations.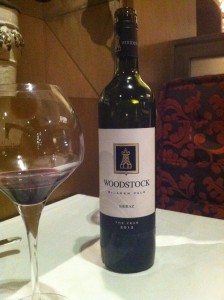 Nor had the evening got off to a flying start. We were running late and I was just a wee bit stressed. Eventually, unable to find a taxi on a typically frantic Friday night in Manila, we unwillingly braved the madcap traffic on EDSA. Luckily, despite our misgivings, we arrived only 10 minutes late and even fluked a car park only metres from the front door. As we entered, we were instantly met with warm smiles and ushered into a cozy, comfy booth that was blissfully, discretely private from the other diners. Leaning back into the deep banquettes, we felt the stress drift away, and suddenly all boded well for the romantic evening we had been anticipating.
The first page of the wine list was labelled Private Selection, and looked dauntingly pricy. However, relaxed and happy, we took our time, and pottered lazily through the pages, meandering across the wine regions of Europe and South America, South Africa and New Zealand, before settling on a reasonably priced Australian wine: a full-bodied, fruity Woodstock Shiraz from McLaren Vale. Commenting on the classy wine glasses, we sipped slowly and decadently before reaching for the menu.
Here, we found that many dishes offered three 'tastings' like a mini degustation menu, such as a selection of upmarket 'surf and turf' – that traditional Australian pub offering of generous red meat and fish combos –  an appetizer with three styles of tuna, and a main course medley of seafood. Duck also played a significant role with an emphasis on foie gras, which was bound to keep me sated with joy.
I was initially wary of the fact that all the meat had been imported from the faraway fields and forests, streams and seas of the US, Australia and Scandinavia, and therefore had presumably arrived in frozen form in the kitchen. I need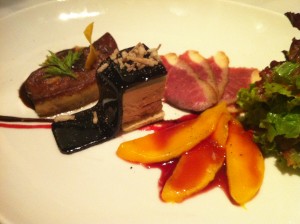 not have worried. Everything we ate was enough to stop the clocks while we focused on the flavours and textures waxing lyrical on our tongues.
My "French duck foie gras and duck breast delight" consisted of a lightly pan seared, melt-in-the-mouth slice of duck foie gras on a nest of apple-celeriac puree, a smoked duck breast accessorized with mango lightly marinated in Port, and salad greens in a raspberry dressing. The piece de resistance was indubitably the duck fois gras terrine – a thick creamy almost-dessert draped in a sash of calvados jelly.
The One & Only chose a beautifully presented trio of Yellow fin tuna: mouth-watering tuna tartar; a wee Rubix cube of tuna encrusted in thickly ground black pepper and lightly seared, and a slice of raw tuna marinated in soy and honey. These were accompanied by an amazing assortment: a zesty mango and papaya relish, avocado, marinated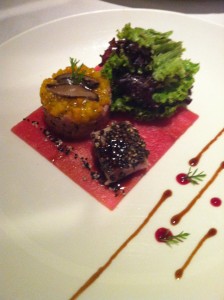 shiitake mushrooms and salad greens in a sesame and ginger dressing.
I then paused for breath while the One and Only enjoyed a surprisingly light and moreish cream of pumpkin soup, texturted with bacon flakes and roasted walnuts.
I had read a few reviews commenting on the arrogant service at Aubergine, but I found our servers very sweet and attentive. My only complaint was that they hovered a little too closely. After the third waiter in as many minutes leant in to pour more wine into glasses already half filled, I had to move the bottle out of their reach and ask them politely to drop in less frequently, as we were trying to enjoy a romantic anniversary dinner. After that, they politely kept their distance, except when needed – and we were delighted when one had the forethought to ask if we would like a fifteen minute break before they brought our main courses.
So we gratefully did not rush on to the main courses, but with true elegance, sat back and mused over a scoop of banana sorbet to cleanse the palate.  I will say, however, that while it was overflowing with fresh banana flavour, it was a little heavy for a true palate cleanser.
After a lengthy discussion earlier in the evening, we had ordered beef and lamb respectively, although both choices were far more sophisticated and creative than the average meat and three veg.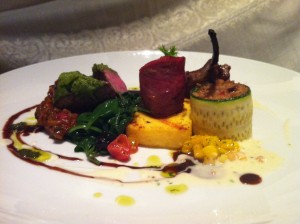 My 3-way Australian lamb was  beautifully presented, and came in many parts. The first was a sous-vide lamb shoulder confit. I am ashamed to admit I had no idea what that meant. Later I discovered – thanks to an article entitled "what the hell is confit?" – that confit is, in short, slow cooked, tenderized meat (often poultry) cooked and stored in a preserving liquid, usually fat, invented in South Western France. The word confit (pronounced "kon-fee") comes from the French confire, which simply means to preserve. The preserving liquid had created a thin layer of fat over the meat, and to be honest, tasted like nothing more than a heavy, rather tough German sausage, with about as much flavour.  A roast lamb loin passed muster, however, as the meat fell apart beneath my fork like osso bucco. This was followed by a perfectly grilled lamb chop, of which  I could cheerfully have eaten a whole dish. There was also a wide variety of side dishes. These included an artichoke cous cous dressed up like a large California roll and a grilled polenta that I, surprisingly, loved, never having found polenta very inspiring. There was also a spoonful of dense, rich ratatouille and a flightier papaya salsa. That French women don't get fat must be a modern myth. On a diet like this I would be the shape of a giant California roll in the blink of an eye.
As all good couples celebrating over two decades of marriage, ordering separate dishes only meant more to share.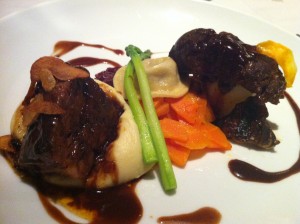 And of course I am writing the review, so it is part of the job to try everything. (Although I promise I didn't get greedy, it was only a taste.) Served in a sumptuous Port wine jus, the slow cooked veal cheeks almost dissolved on the tongue they were so tender. The braised and barbecued (or barbecued and braised) Angas beef short rib was also deeply flavourful and delicious. The oxtail ravioli, on the other hand, was surprisingly light on flavour, but a good balance for the rest. With sides of potato mousseline (French for creamed spuds), grilled Portobello mushrooms and glazed carrots, no one would be leaving the table in search of a top up!
Sadly, that excluded dessert as well, but it didn't stop me gloating over the dessert menu, and I am definitely going back for a serve of soufflé scented with Grand Marnier, not to mention the other half dozen items on the menu that I had to vote out in the first round. And I can only hope that the second performance will be as good as the first.
All in all, with a few very minor discrepancies, we had a lovely evening, and I was very impressed when the staff followed up with an email to thank us for choosing Aubergine. Most satisfactory and encouraging. Keep up the good work, Aubergine.
*With thanks to my One & Only for all the wonderful years of sharing food – and photos!