"There is something about words. In expert hands, manipulated deftly, they take you prisoner. Wind themselves around your limbs like spider silk, and when you are so enthralled you cannot move, they pierce your skin, enter your blood, numb your thoughts. Inside you they work their magic."
― Diane Setterfield, The Thirteenth Tale
With apologies for my long absence, but my head has been buried in books for the past month or more. Neither novels, nor travel guides, I have been exploring the world of histoiography, philosophy and critical theory. Yes, it has been as daunting and challenging as it sounds, but what a thrill to be back among books.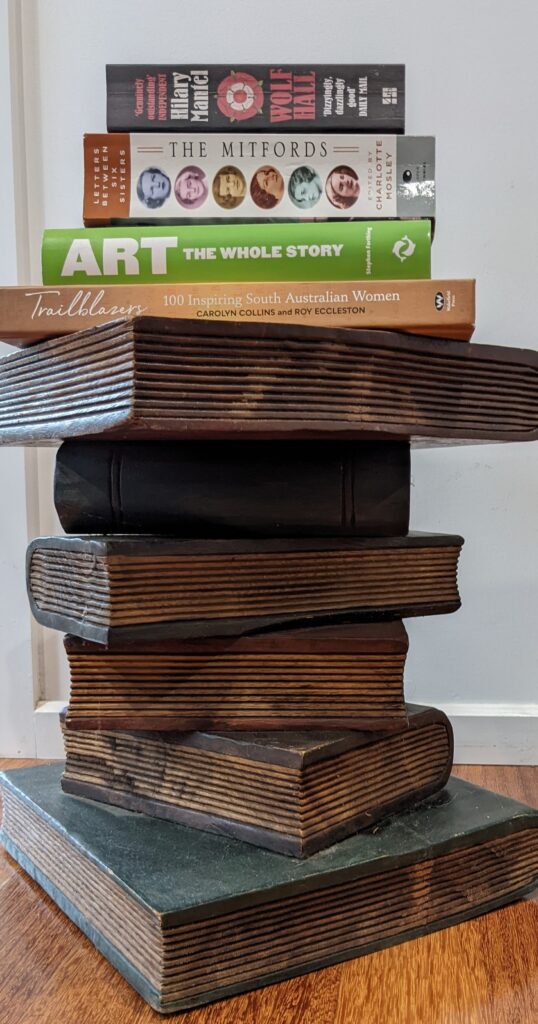 As I have undoubtedly mentioned before, I hate shopping. Window shopping drives me demented, changing rooms bring me out in a cold sweat. Supermarkets I approach on an 'unfortunate necessity' basis, dashing around and out as fast as I can. Crowds, malls, department stores are my bêtes noires… Until I pass a stationery shop. Or a bookshop. That is a different matter entirely.
Over the years I have spent a fortune on pretty notebooks and books. I have lugged boxes of my favourite novels around the globe. I cannot enter a bookshop for one book and emerge with less than four. I have a pile beside my bed that is almost to the ceiling. I won't succumb to Kindle, although friends swear by it, and I do have a vast library of audiobooks. But I love handling a real book. The secrets and stories within make my mouth water. Whenever I have worked in bookshops – and I have worked in a few – I have generally spent my wages on more books. It's an addiction, an obsession, a craving for and enslavement to the written word.
So, when I heard that this new Covid World has inspired an increase in printed book sales, and independent booksellers are staying afloat thanks to a substantial contingent of book lovers, it was balm to my book-loving soul. Last time I looked, the word was out that book shops on the High Street were declining. Internet shopping had made a huge foray into market, book chains were falling by the wayside, and second-hand book shops were crammed with books people were throwing out now they had a Kindle. But those smaller indie bookshops often know how to throw out a hook with an irresistible bait: alluring atmosphere; comfy seating; a stationery section; a coffee corner… apparently some even have a wine bar…who could resist? Not me, that's for sure. All these things – and books too! – emit a whimsical flavour that lures you in like the Bisto gravy ad. It's like curling up at home, only better. You are surrounded by like-minded people, the scent of coffee and the irresistible aroma of real books.
All over the world there are quirky book shops as magical as Flourish & Blotts in Diagon Alley: a thirteenth century church in Maastricht converted into a book store, Boekhandel Dominicanen, where the mezzanine floor brings you nose to nose with the painted ceilings and arched windows, and there's a coffee shop in the choir stalls; the Neo Gothic and Art Nouveau bookstore, Laivaria Lello, in Porto that inspired JK Rowling; less quirky, but equally delicious, my own favourite in the English market town of Sevenoaks, aptly named Sevenoaks Bookshop, which has recently doubled in size.
So, I am thrilled to live in a place that still delights in bookshops. South Sea Books at Port Elliot, Mostly Books at Mitcham, Matilda's in Stirling… and now the new Dymocks, which just this month took over the old Regent Cinema in the Regent Arcade, just as I thought this too had become a victim of technology and closed for good.
Dymocks Booksellers is Aussie icon. William Dymock started the business in 1879 in Sydney and gradually spread across the country. Dymocks came to Rundle Mall thirty years ago, but it closed last year and moved – much reduced – to the Meyer Centre. Last month it re-opened on Rundle Mall, at the old Regent Cinema, opposite the Malls Balls, and it is wonderful. Spacious and airy, with around 1000m2 of floor and all the folderol and fiddle-deedee on the ceilings left intact. The Staff are friendly and helpful and there is plenty of room to move between the shelves.
The Regent Cinema was first opened in 1928, described in the Advertiser as a "Palace of Art". An orchestra, a Wurlitzer pipe organ and a crystal chandelier were installed and the theatre initially seated almost 2,500 people. It closed down in 2004 and was promptly gutted. This year there has been a renaissance – if not for Movie Buffs at least for their cousins, the Bookworms!
And when I have had enough of cold, hard theory, I have been hiding a wonderful book under my pillow. The Thirteenth Tale is a gothic novel reminiscent of Jane Eyre, and is full to the brim with book lovers and writers and plot twists, in this fascinating first novel by Diane Setterfield. I'll be back later….