'Last night I dreamt I went to Manderley again.'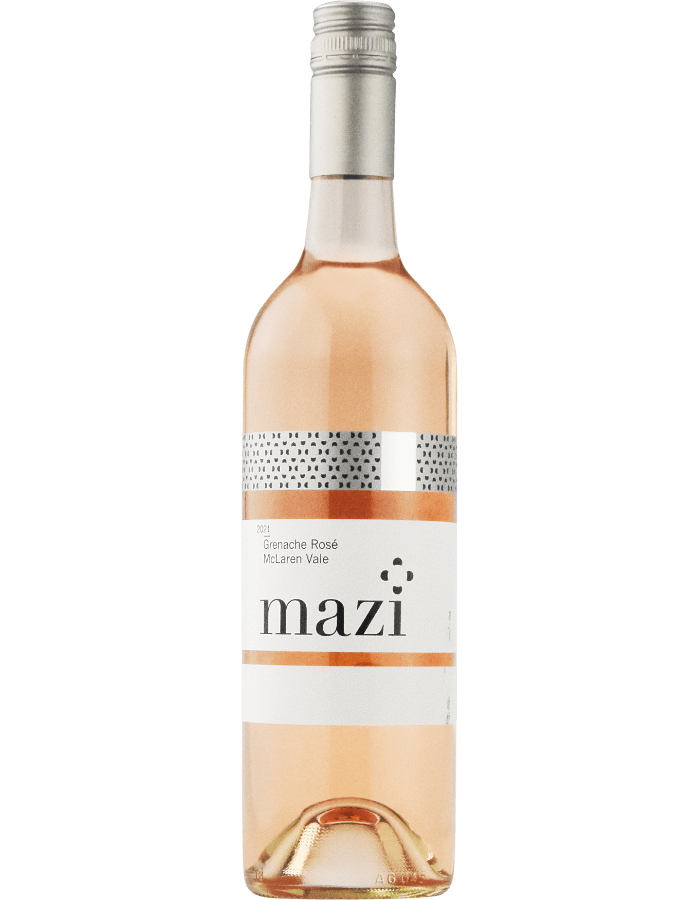 Thank you, Daphne du Maurier, for that exquisitely poignant, nostalgic and melancholic opening line. It's an iconic and instantly gripping beginning that every wannabe writer must envy. I went not to Manderley last night, however, but to Thessaloniki, without having to dream or board a plane.
We had been to a fascinating art documentary at the Prospect Cinema and were in stomach-grumbling need of feeding. A hop and a skip down the road, and we were gathered into the welcoming embrace of Meze Mazi. A restaurant that is filled to the gunnels with eager eaters is a great paean to the excellence of the cuisine within. And Meze Mazi did not disappoint.
We were ushered to a corner table near the window and left to contemplate the menus, wine and food both. A rosé sounded tempting, and by pure fluke, there is a relatively new winery in McLaren Vale that has called itself Mazi Wines and produces a super grenache rosé. Meaning 'together' in Greek, Mazi Wines is a collaboration between two friends who make wine fashioned on the crisp, dry wines of southern France. Meze is the Greek word for lots of little dishes, like pica pica in the Philippines or tapas in Spain, which is just how so many Mediterranean cuisines should be enjoyed.
So, with a bottle of Mazi's crisp rosé at our fingertips, we set to work on the menu, quickly choosing a selection of sharing plates. Well, if we are going to eat comme les grecs, it's all about togetherness, although there are plenty of options for full-sized main courses if you are not a sharing kind of person. Or you're just really hungry.
Our waiter announced the specials. The One & Only usually takes his time to choose, but this time he pounced before our waiter had finished his sentence. 'Yes' to grilled yellow peppers with feta and 'yes' to grilled octopus and chick peas. 'Please.' And 'thanks very much, we'll order more later.'
It turned out to be an excellent spur-of-the-moment decision. The small yellow peppers reminded us of the blistered padrón peppers we had eaten by the bucketful in Porto, only larger. Sweet and salty explosions of flavour, we were glad the noisy chatter at the neighbouring table drowned out our euphoric groans.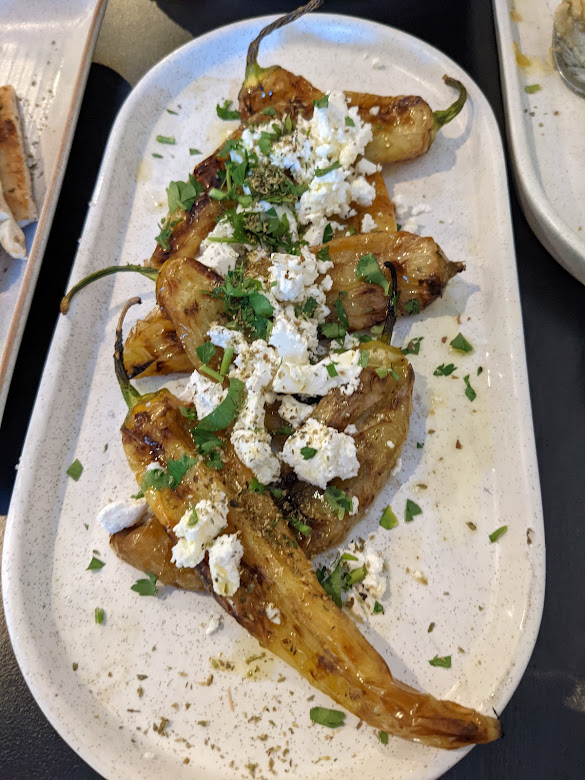 After watching 'My Octopus Teacher' last year, I had sworn never to eat these affectionate eight armed creatures again, and to all my octopus friends out there, I am deeply sorry, but last night I succumbed. And I would like to say you died in a good cause. The chef had cooked that cephalopod mollusk to melt-in-the-mouth perfection, and we savoured every bite. We ordered some soft, grilled pita bread to clean the bowl of the juices, pickled pink onion and chickpea mash, and even this simple bread was mouth-watering. It made me want to eat my fingers still covered in olive oil and crumbs. It was like dessert.
As they say on their website: we're all about authenticity. Our food is derived from old family recipes and our native Greek chefs craft each dish with the same love and passion that they do for their own families. And it's true. This is no designer cuisine, but honest home cooking, love and flavour in every morsel.
I know now that we had probably eaten enough, but could we resist and finish our dinner after an elegant sufficiency? Hell no! Bring out the zucchini fritters and the İmam bayıldı – that delectable Ottoman dish of eggplant stuffed with onion, garlic and tomatoes, and simmered in olive oil,  sensibly adopted by the Greeks eons ago. You may remember we learned to make both these dishes in Istanbul, back in 2015. These fritters were shaped more like small Aussie footballs than blinis – perhaps large quenelles is a more elegant comparison – but the shape did not adversely affect their flavour and we licked the platter clean. And the Imam bayildi was so amazingly rich, we needed more wine and more pita bread to wash it down. Need? Perhaps not. Desire? Definitely. Waddle home? Without a doubt!