'I love a sunburnt country, a land of sweeping plains,
Of ragged mountain ranges, of droughts and flooding rains.' ~Dorothy McKellar, 1908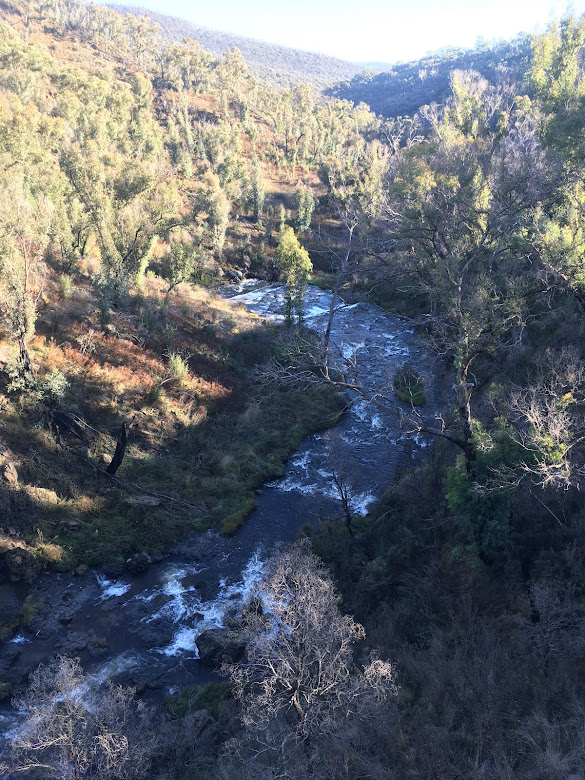 The Australian landscape may not change quickly but change it does. Growing up in South Australia, I had assumed all inland Australia was as dry, dusty and fly blown as our own state north of the Mount Lofty Ranges. Oh boy, was I wrong. Last month we headed off in our campervan, barney, planning to follow the coast road from Adelaide to Melbourne and north to Sydney. Having reached the far southwestern corner of Victoria, Covid struck yet again in Melbourne, and we turned tail and dashed back across the border to safety. We followed the back road north, before turning right into New South Wales. Planning to stop for a breather in Tooleybuc, we discovered the town was now a hot spot of possible Covid infection. Tooleybuc football supporters, it turned out, may have been infected on a trip to regional Victoria. A false alert, we were later to learn, but by then we were halfway to Mount Kosciusko. In six days, we covered the Coorong, the Riverland, Alpine bush land, Siberian steppes and coastal forests. And the weather was almost as changeable and dramatic as the scenery: sunshine in Robe; storms in Portland that threatened to rip the top off the camper; frost in Tumbarumba and an ardent desire for the gloves and scarves we had left at home. Last year's snow was still lying, unmelted, in the shade along the side of the road in Kosciusko National Park. On Wallagoot Lake, we were back to 20'C and sunshine, paddling with the hooded plovers along the beach. It was surreal. But we finally made it to Sydney!
Back in South Australia, it has been alternating between tropical downpours and English drizzle for the past four weeks. Is this climate change, or simply one of the challenges of living in Dorothy McKellar's 'wilful, lavish land?' The rain has filled the pool and the water tanks to overflowing and the moss has built a home on the paving out the back. Everywhere, the sour sobs are spreading their yellow flowers like fields of canola.
With SA in lockdown for the next week, I hoped to spend some time in the garden, which has been over-run with weeds, but given a non-Covid cough and some seriously bitter weather, not to mention rain, rain and more rain, I've decided that discretion is the better part of valour and have stayed firmly indoors with the heating on full bore, thinking enviously of the friends who snuck off to Queensland before the stable door was locked.
It's not so bad, though, being housebound. The One & Only is experimenting in the kitchen – ossobuco is on the cards for dinner tonight – and this damp and dreary weather is hardly tempting me to set out on a march along the beach. Anyway, it's time to get back to work, after an enforced hiatus at She Gathers No Moss. My poor wee blog has been on hold for weeks, after an annoying little gremlin found its way in and sent ten years of stories into a coma. But this morning, my uninvited poltergeist was finally evicted by a friend with a firm hand and far more techno-knowhow than Yours Truly, and we are back in action. We may not be able to travel or eat out right now, but when has that ever left me short of something to say?
Welcome back, one and all, and thanks so much for your patience. It's good to be home.