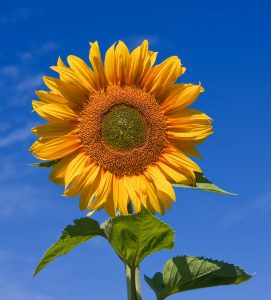 i could not find the ballads
or read the books dedicated to writing the grief
we fall into when friends leave
it is the type of heartache that
does not hit you like a tsunami
it is a slow cancer
~ rupi kaur
'the sun and her flowers' is a wonderful little book about loss and grief by Indian/Canadian poet Rupi Kaur. And yes, I have transcribed it correctly. Rupi Kaur uses neither punctuation nor capitalization, but occasionally throws in a phrase in itallics, for emphasis. I won't attempt to mimic it in prose, it would just confuse both of us, but the sentiment is all too familiar.
As serial expatriates, our friendships – when we know our time together may be short – become very strong, very fast. And we are used to the notion that we must frequently say goodbye to friends packing up to leave, or as we move on ourselves. And for that reason, much to the chagrin of my One & Only, I love social media. It keeps me in touch with friends and family all over the world. It has even reunited me with a couple of mates I thought I would never see again. Friends, like us, who have moved so many times that we lost touch somewhere down the track, and I had come to believe only a miracle would allow us to cross paths again. My One & Only may groan, but the life of a trailing spouse would be far lonelier without the likes of email and Facebook, What's Ap and Twitter.
From time to time, I read whimsical little quotes that remind me how lucky I am to have such friends: where neither time nor distance matter, because we always pick up where we left off, however long the time between meetings, and I am grateful for them.
Setting up home in yet another new country, without the kids to provide an entrée to the PTA or rugby clubs, social media has proved invaluable. It has also given me the chance to reunite unexpectedly with friends on the road. 'You're in Norway? So are we. Dinner on Friday?' or 'What are you doing in Bali? We'll be there next week. Lunch at the beach?' or 'Hey, I'm in London too! Got time for coffee at Borough Market?' OK, don't mock, these are first world privileges I know, but such mobile communities are a pure blessing when you don't have a constant base.
A year or so after leaving the Philippines, I found myself, somewhat to my surprise, feeling deeply homesick for Manila. I was really keen to return, to good friends, favourite places, favourite food. Thus, after a family reunion in South Australia, I took a detour from Hong Kong, to spend ten days back in Luzon.
The anticipation was enormous, and let's face it, that can be the best recipe for disaster. Yet, it was all I could have hoped for. The weather was mild. The sky was blue. Our driver of five years put himself at my disposal, which alleviated all the hassle of finding taxis and kept a good friend at my side for my time in town.
For several days I stayed with a girlfriend in Rockwell, admiring the latest developments, revisiting my regular haunts (The Refinery, Rambla) and discovering some new ones (Wildflower, a new Japanese restaurant at One Rockwell), meeting friends for coffee, Aperol Spritz and Matcha ice-cream. The only disappointment was the lack of Christmas decorations. By October, I had thought the usual 'Ber months' syndrome would have kicked in and at least the orange fairy lights would already have been strung around the buildings and the palm trees. I did, however, find a small stall with a selection of grumpy Christmas angels I couldn't resist acquiring for my Christmas tree.
Then I decamped to Dasmarinas, to another close friend, for Craggy Range wine by the pool and regular trips to Greenbelt for Colin McKay's specialties: pork and pink peppercorns at People's Palace and salt and pepper squid at Blackbird in the much-diminished Ayala Triangle. (I do so wish the Filipinos would appreciate the benefits of city parks as the Brits do. It is my greatest sadness about Manila.) I caught up on all the  news of children have also moved away and grown up in the blink of an eye. We shared dreams and aspirations for the future, laughed over past idiocies, reminisced over past adventures. We drank too much wine, ate too much rich food, hugged and giggled and loved each other's company.
At the weekend, I headed out of Manila to the south west coast of Luzon, beyond Nasugbu. Here, far from the madding crowd, is a peaceful little coastal estate where I have stayed with my friends a number of times, and was delighted to return to their warm and generous hospitality, to wander beneath the native trees, smell the frangipani, dip my toes in the sea, take naps, read books, write, build a rockery, and of course catch up on all the news. Then it was back through the achingly beautiful scenery north of Nasugbu, where the mountains meet the sea drenched in jungle, and the earth is chocolate-brown-rich with nutrients. A tunnel, a national park, a sprawling town, and then we were plunging back into the city along a new motorway that has arisen on reclaimed land in Manila Bay, providing a view of all those stark contrasts that remind me so clearly of our life here: a gently lapping sea on the left; fishermen's huts built from reclaimed corrugated iron and other unwanted rubbish on the right, balancing precariously on stork-like legs, knee-deep in the lagoon; an horizon of soaring high-rises and shimmering casinos and endless knots of concrete overpasses before us.
No, Manila traffic has not improved, and the high rises continue to breed with unbelievable speed, particularly in BGC. Everyone I spoke to commented on how bad the traffic has become (when was it ever other than 'very traffic' or 'really traffic'?) Yet the people still smile a welcome, the food is fabulous (did I mention the Jurassic prawns of spectacular proportions?), and after two return trips to The Refinery for my morning coffee, everyone knew 'my usual.' I felt, in the best ways possible, that I had never been away.
I was sad to say goodbye but at the same time happy to know it would not be difficult to return. And it was good to get back to my own apartment and my One & Only. Life has moved on. People have moved on. As in all expat communities, existence, like a sunflower, is a transient thing. Nonetheless, it was both heart-warming and uplifting to go back 'home' for a while and find that everyone still knew my name…