"I loved the heat. Hot, hot and then all the rain. It rains, you know, nearly every day in Malaya… It comes down in sheets, in buckets, nearly every day around the same time for an hour or two. And then it's gone again as quickly as it came  and the sun is out, blazing,  blazing, blazing…"  ~ Fergus Linehan, Under the Durian Tree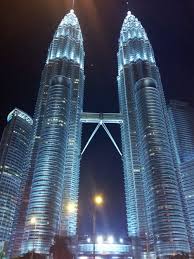 We used to live in Kuala Lumpur. And I remember that heat, and those torrential, monsoonal rains. And the smoke haze. I loved the storms, but not the heat. And definitely not the smoke. It was our last year in this almost-equatorial city and Malaysia was making headlines. The Petronas Towers were almost finished, while Aquaria KLCC and the Suria Shopping Mall, at the base of the Towers, had just been officially opened. Malaysia was hosting the first Commonwealth Games to be held in Asia, and the new Kuala Lumpur International Airport was finally completed, which had us driving almost to Singapore to find the runway, but at least it was air conditioned. And while the dreadful South East Asian smog of late 1997 had finally cleared, the region was still suffering the economic consequences.
Today, Kuala Lumpur has evolved almost beyond recognition, and certainly beyond navigating without a SatNav. Rife with spaghetti junctions, superhighways, building sites and air pollution, the centre is still compact and vibrant and eminently walkable. And again, 2014 has been a year for Malaysia to hit the headlines, as the Malaysian government has had to deal with the inexplicable disappearance of a Malaysia Airline flight in March over the Indian Ocean. Four months later there was further disaster for Malaysia Airlines when another plane was destroyed by a missile over the Ukraine. On a happier note, the 16th Petronas Malaysian Grand Prix was won by Lewis Hamilton for Mercedes, and coincidentally for us, Malaysia opened a second terminal at Kuala Lumpur International Airport. And the city was again shrouded in smoke from forest fires.
So. We arrived back in Malaysia sixteen years later and just in time for dinner. I had a craving for curry. We debated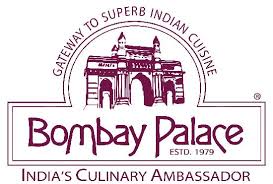 whether or not our favourite Indian restaurant from the 1990s would still be there. Google said yes, and the concierge at our hotel agreed, and booked us a table. The taxi driver seemed a little confused by our directions, but 'maybe I am forgetting?' he said apologetically.
The fact that the Bombay Palace appeared to have been air lifted across about eight lanes of heavy traffic and a substantial medium strip to land on the far side of Tun Razak threw us into confusion, and we started to feel a little silly, apologizing profusely to the driver for our senility.
Yet it turns out we were all right. The restaurant actually had moved across the road some years before, into a very similar, spacious old house on a large lot. Now it's moving again, to Sultan Ismail, as yet another elegant but rather faded colonial building makes way for yet another suave high rise.
We were ushered upstairs to a large formal dining room, surprisingly empty of all but a group of silent army hot shots in full uniform. We felt a little awkward, but not for long. It was soon humming upstairs as loudly as it was downstairs.
Our waiters were charming, advising us cautiously not to order too much. Well, who doesn't when confronted with a ten page menu? You don't want to miss anything significant, do you? One young waiter was so friendly, I thought he was going to pull up a chair and join us. You would have been proud of the polite and ever-so-regal nod of the head that indicated we were perfectly happy now, and thanks for his warm welcome. He left reluctantly, checking back over his shoulder, unconvinced that we would be OK on our own.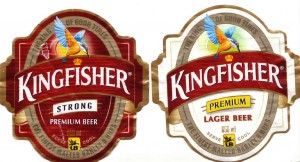 The Bombay Palace has a great wine list according to one fellow blogger, but we chose a Kingfisher beer to accompany our meal, having long felt that beer goes much better than wine with Indian cuisine. Of course we had ordered way too much, but we could hardly complain. And the only dish that was faintly disappointing was the Malai Kofta, a favourite discovery of mine back in the early days, which did not live up to my expectations.  The rest, mostly spicy vegetarian dishes apart from one prawn vindaloo,  were as tasty as we remembered and we eventually waddled out, filled to the gunwales.
Indian cuisine in Malaysia is largely based on the hot, vegetarian Tamil cuisine of South India, and is very popular with its host country. The Indian Muslims mixed north and south to create dishes with less spice and more meat, and many of these have developed a distinctly Malaysian flavor.
Indians make up 7% of the population on the Malaysian Peninsula, the third largest ethnic group after the Muslim Malays and the Chinese. They have had a presence in the region since the 11th century, but the main influx, largely Tamils, arrived with the british during the years of British colonization – from around the mid-18th century until 1957 – to provide labour for the tin mines, and the rubber and palm oil plantations.
Flying in, all we saw are palm plantations to the horizon, which is hardly surprising when Malaysia is one of the world's largest exporters of palm oil. The other type of oil popular here comes from Petronas, Malaysia's leading oil and gas company, which has its headquarters in the Petronas Twin Towers in KLCC When we first arrived in Malaysia, the twin towers were growing up at a rate of knots from the grounds of the former Selangor Turf Club. Now they are 88 storeys high, with a sky bridge about half way up, straddling the space between them. Renowned for their starring role in the 1999 movie Entrapment, with Sean Connery and Catherine Zeta Jones, the Twin Towers also have a starring role on the Kuala Lumpur skyline, especially at night, when the towers reflect an almost ethereal lustre due to the shimmering stainless steel façade.
Friday night drinks, and we found a perfectly acceptable spot at a bar overlooking the 50 acre park at the heart of the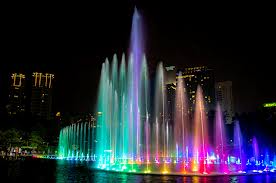 KLCC development. Well, almost perfect. My romantic plan to escort my One & Only to Marini's on 57, the rooftop bar on the top of Carigali Tower (commonly known as Tower 3) had been scuppered by his most unacceptable attire. "No shorts and sandals allowed here, Sir."  It was a shame, as the view of the Twin Towers from there is magnificent, and you sit so close you could almost touch them. But the price of drinks soar nearly as high as the building, and it was happy hour at Limoncello, so we were not too disappointed. And from this lowly terrace we could glimpse the Lake Symphony, a lovely display of colored lights, fountains and music in the centre of the man-made lake. A fitting way to kick start our weekend. And next time, perhaps he'll remember to pack trousers.
*With thanks to Google Images for the pics as we can't locate ours!