While the beaches in England are chock-a-block with holiday makers – for let's face it who can believe in the myth of a killer virus on a toasty summer day? – here in the southern hemisphere, winter has set in. The nights are bitingly cold, the warm, morning sun melting the light frost on the lawn. During the day, skies are a crisp, clear blue. It's perfect walking weather.
Although currently confined to South Australia, we are talking about a state that is larger than many European countries. And where we have set up home, just south of the state capital, we have found a haven from the covid storm. Largely rural, we look out on mile upon mile of rolling green hills dappled with eucalypts, cows and kangaroos. New born lambs, calves and kids are running amok in the paddocks. The galahs and corellas shriek through the trees in deafening chorus. One morning, I drove beside a convoy of kangaroos bounding in single file across the hillside like animated Qantas logos. Alpacas, with their giraffe-like necks wrapped in woolly scarves, watch the traffic passing with a gimlet eye. I have even spotted 'hosts of golden daffodils' getting a head start on spring. It is a naturalist's delight. And it is wonderful territory for walking.
The Fleurieu Peninsula is the smallest of the three peninsulas that dive into the Southern Ocean from the southern rim of South Australia. There are no cities, one major town and a handful of tiny country towns which, in England, would be called villages. The coastline is rugged, and the sea is icy cold, though the dolphins don't seem to mind. The beaches are strewn with mounds of seaweed sequined with soft, circular sponges and the creeks are gurgling merrily over the rocks after all the recent rains. At Cape Jervis – the jumping off point to Kangaroo Island – the Heysen Trail begins, zigzagging north-east along the coast then up through the native bush, pines and vines of the Mount Lofty Ranges, the Barossa and the Clare Valley, before plunging deep into the Flinders Ranges.
First mooted in 1947, the inaugural segment of the trail was opened in 1976, within the Cleland Conservation Park. One Mr. Terry Lavender, with the support of many local councils, landowners and a mob of volunteers, led the charge to construct the Aussie equivalent of the Pennine Way. It took sixteen years to complete, and would eventually earn this keen bushwalker a Medal of the Order of Australia (OAM)  "For service to the community through the development of walking trails, particularly the Heysen Trail." Yet it was not christened the Lavender Trail, but was instead named in honour of a prolific and much loved local painter, Hans Heysen, who is internationally renowned for his watercolours of gum trees, the Australian bush and our often stark, South Australian landscapes. Today, the Heysen Trail is a world class walking track of 1,200 kilometres that runs in a long, wobbly line from the tip of the Fleurieu Peninsula to Parachilna Gorge.
The One & Only has recently set himself the task of walking the entire route. Not in one fell swoop, I hasten to add – that would be a hefty two month trudge laden with kilos of camping gear – but in bite sized pieces, so that I can act as his Sherpa, dropping him off in the morning and picking him up 20-25kms down the track at the end of the day. So far, he has completed some two hundred kilometers. It may not have made a huge dent in the map, but, nonetheless, it's earned him a few blisters and a good suntan! And while he has soaked up the scenery on foot, my taxi service has given me ample opportunity to explore the highways and byways of this prodigious landscape we now call home – with special thanks to my zealous satnav 'Daphne' who likes nothing better than to lose me in a tangle of dirt roads, gnarly fire tracks and non-existent trails.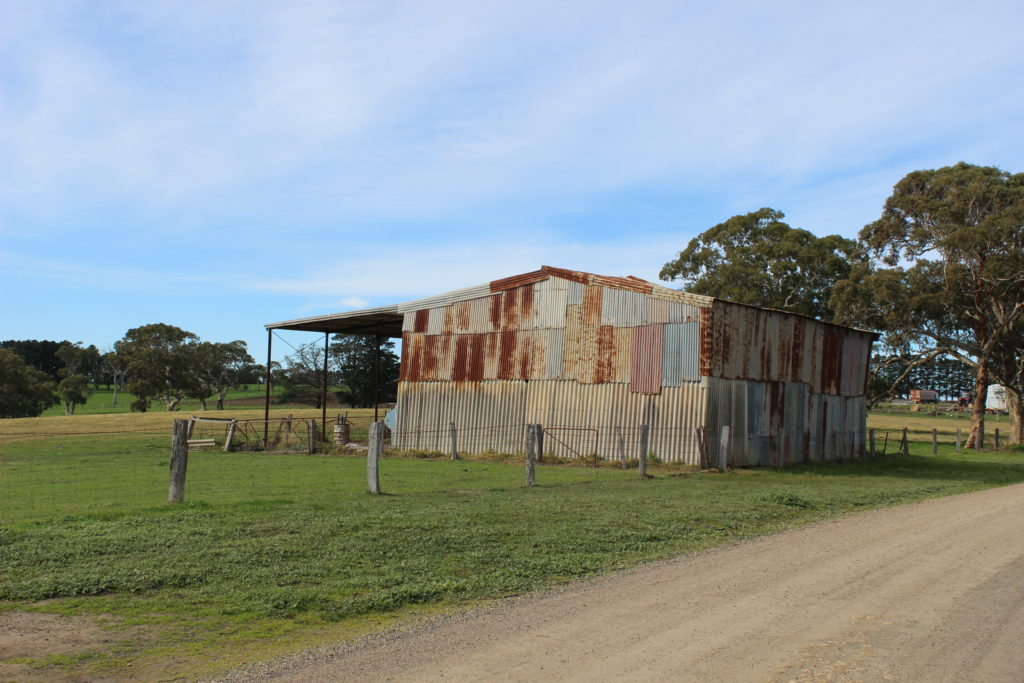 I have also got a buzz out of exploring a little of the region's history.
For thousands of years before the Europeans found their way to Botany Bay and beyond, this region was inhabited by three aboriginal tribes: Kaurna, Peramangak and Ramindjeri. Some of their place names are still in use today, albeit corrupted by us non-native speakers. Allowing for a little poetic license, then, those lovely Kaurna names – Yankalilla, Kangarilla, and Tunkalilla, Aldinga, Myponga and Onkaparinga – still dance lightly across the tip of your tongue.
At the beginning of the 19th century, a French explorer and cartographer was sent halfway round the globe, with a remit from Napoleon himself, to fill in the considerable gaps on the outline of Australia. Nicholas Baudin had spent much of his naval career on ships that became prey to pirates or storms, or both. In October 1800, he left Le Havre leading a convoy of two sailing ships – Le Géographe and Le Naturaliste – and headed for Australia, or New Holland, as it was then known. Both ships were packed with zoologists and botanists. Both arrived safely, many weeks later, on the north west coast of Australia. From the top end, they sailed south, then east around the Great Australian Bight, mapping the coastline as they went and collecting vast samples of unfamiliar native flora.
A year later, in a bay just shy of the River Murray mouth, Baudin bumped into British cartographer and explorer, Matthew Flinders, who was on a similar mission. They compared notes and concluded that they had found one single southern continent of vast proportions. They named the spot where they had met Encounter Bay, exchanged emails and headed off in opposite directions.
While Flinders' designations have largely remained intact, most of Baudin's were erased from the official map of South Australia. All that is left today is a smattering of French names along the south coast of Kangaroo Island, and the Fleurieu Peninsula, the only French name to survive on mainland South Australia, a peninsula which Baudin christened in honour of his mentor, another French explorer, Charles Pierre Claret, Comte de Fleurieu.

So here I sit, in a converted milking shed, waiting for the One & Only to finish today's adventure. Sooner or later, he will have to don a larger rucksack and weather a few nights camping, as the distances between home and his starting point begin to stretch beyond my driving range, but so far the track has passed close enough to home to make collection points easy. This weekend we have made it a joint adventure though, and I have found a cosy B&B in the hills, a stone's throw from wineries and the Willunga Farmers Market, where I was able to acquire the ingredients for dinner. So, tonight we will be having a platter of local cheeses and a water buffalo cecina from Myponga, fillets of trout from Beachport sautéed in local olive oil and served with fresh, locally grown salad, and a pear and almond flan for dessert, all accompanied by a Clare Valley Riesling. It's a tough life!
*With thanks to the One & Only for letting me ~ yet again ~ use his amazing photos for my blog.