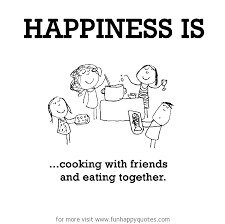 Mere moments after we landed in the Philippines, I was invited to join the Antipodean team for the International Food Fair held annually at the boys school. For several years we churned out pies and pasties, Vegemite sandwiches and lamingtons for the Australia/New Zealand stall. It always seemed a bit lame, but Australia is such a mixed bag of races and cultures, we must inevitably stepped on toes if we stray from the traditional CWA (Country Women's Association) recipes in favour of our modern Australian cuisine, with its eclectic culinary influences from every corner of the globe. And each year we invariably shocked the youngsters who mistook our Vegemite sandwiches – a black, salty spread that bears more than a passing resemblance to car oil – for Nutella. As soon as the doors opened, everyone would grab a paper plate and plastic cutlery and dash from stall to stall, filling their plates to collapsing point from a mouth-watering array of home-cooked dishes from a myriad countries.
Last month, at Luxexpo, we visited Le Festival des migrations, des cultures et de la citoyennet: the Festival of Migration, Cultures and Citizenship. Luxexpo is a conference and exhibition centre in Luxembourg that hosts a wide variety of events throughout the year. In the vast spaces of the Box, at the top end of Kirchberg, we came upon a grown-up version of our ISM International Food Festival. Here, some 400 stalls, representing 135 countries and associations were set up for the weekend. Yet, while there were plenty of eating opportunities, it wasn't all about food.  Artists, writers and dancers, charities, craftspeople and cooks, religions, banks and family planning were all on show. There was representation from every corner of Europe, and from many corners of Africa, South America and the Middle East, too. BRILL served biscuits and advice about Brexit to affected Brits currently living and working in Luxembourg. Foreign language radio stations, the firemen of Luxembourg and Women in Need each had a stall, as did every national club in town, and every political party. Human rights organizations, such as Amnesty International, Médecins du Monde (Doctors of the World), and Intersex and Transgender Luxembourg were there. There was an awe-inspiring diversity of citizenship, culture and cuisine. The one thing they had in common? Every association is based in Luxembourg.
The capital of the Grand Duchy of Luxembourg, despite its tiny size and a population of less than half a million, is surprisingly cosmopolitan. 42% of the country's population is foreign and in Luxembourg City itself, that percentage soars to 69%. Thus, it can offer a generous assortment of flavours and cultures, and its events calendar includes numerous fêtes, fairs and customs that often date back to the Middle Ages (see my previous blog on the hopping parade in Echternach).
Le Festival des migrations, des cultures et de la citoyenneté is about friendship and uniting hands around the world.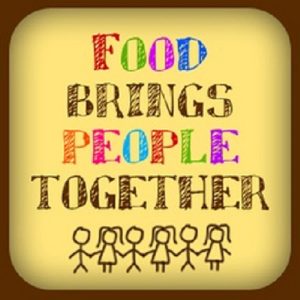 It is a geography lesson and a culinary experience combined. We talked to the ladies at Dante Alighieri while nibbling on Turkish and Bosnian snacks. We drooled over dishes from countries in South America and North Africa of which we had never heard, while admiring the work of Dutch and Argentinian artists.
At the opening, Franco Barilozzi, president of the liaison committee of foreign associations said that the Festival has become an institution, a "space for citizenship and a Dialogue…in a spirit of brotherhood, friendship and solidarity." Our IS Manila Food Fair has become a school tradition with a similar brief. Simply put, as American author Barbara Coloroso once said, 'There is something profoundly satisfying about sharing a meal. Eating together… is one of the oldest and most fundamentally unifying of human experiences.' So in the languages of Luxembourg, bon appétit, gudde appetit, und guter appetit!