"Aussie food truly reflects the multi-cultured nature of our society and we're all the better for it."       ~  Matt Moran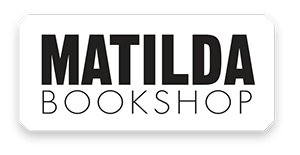 Up in the lovely, leafy Adelaide Hills is the town of Stirling, with its plethora of deciduous trees and, this month, a glorious bouquet of purple jacaranda. Stirling also has a bouquet of bookshops, including one rather special little beauty called Matilda's.
Last week Matilda's joined forces with the Stirling Hotel and Deviation Road Winery to launch Matt Moran's latest cookbook, 'Australian Food: Coast and Country.'
I came across the legend that is Matt Moran when we lived in Sydney in the noughties, where he had already built quite an empire. Aria on Circular Quay was a far cry from his beginnings as an apprentice chef in Roseville, aged only sixteen. He opened his first restaurant at the tender age of twenty-two, and today, just shy of fifty, he heads an armada of restaurants across three states.
Despite all this, not to mention a significant television presence and an armful of best-selling cook books, Matt Moran comes across as an open, down-to-earth, easy-going bloke, who shared stories with sixty-odd strangers as if we were old friends.
I had booked this dinner before I flew to Australia, keen to see how East Coast cuisine had developed since we left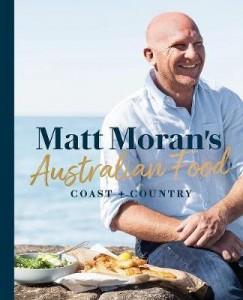 Sydney in 2010. I came away feeling I had learned more about the man than the business machine. He talked cheerfully of his country childhood, where 'the closest I got to seafood was a fish finger' and home cooking was, inevitably, 'a piece of protein and three veg.' Even today, he told us ingenuously, he prefers to keep it simple, and 'Sunday night at home is a boiled egg and toast soldiers.'
Having said that, tonight's dinner was a beautifully presented, sophisticated assortment of dishes taken from his latest cookbook.
I wandered into the Stirling Hotel with a couple of enthusiastic young women I had been chatting to on the terrace, to find the room already packed with guests. As our hosts ticked off our names, we were handed a glass of 2017 Deviation Road Sauvignon Blanc, a variety, as you may know, that I usually prefer to dodge. Tonight, however, I made an exception, and it proved to be a good decision. Maybe I am just coming around to Sauvignon Blanc in my old age, but I thoroughly enjoyed this fresh and crispy start to the evening. As I sipped, and introduced myself to a room full of strangers, the staff served up the canapés: roughly moulded, very moreish zucchini and feta fritters, and crumbed fish served in a perfect, hand-sized, soft tortilla wrap with a zingy tomato salsa. I anticipated instant deconstruction down my shirt, but – hola! – I succeeded admirably in getting it in my mouth without even a drop wasted.
As we walked into the dining room, I eyeballed the phalanx of wine glasses before me, and promptly discarded my plan to drive home. One glass simply would not make the cut, when we were being offered a different wine with each course.
The seating arrangement was casual, so we all wandered in and sat at two long tables stretching the length of the room. Knowing no one, I was delighted with my extremely gracious and friendly neighbours who were happy to include a lone diner. And I soon realized we all had at least one important thing in common: a passion for food. Not to mention Matt Moran.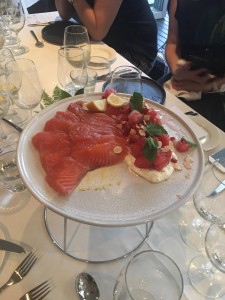 As wine number two was poured – a Gruener Veltliner of which I shall talk more later – we were presented with a shared platter of salmon gravlax and a salad of watermelon, pomegranate and whipped feta. Gravlax is a Swedish cured salmon that I have eaten many times, sliced almost as thin as prosciutto. Tonight, it arrives in thick slabs, like sashimi, and I immediately decided this was the only way I would be eating it in future. The salad was light and bright and summery, and while I know pomegranate has become terribly trendy, I can't resist it, and it complimented the other ingredients perfectly.
Now the wine. Gruener Veltliner. (Spelt with an 'e' because I have no idea where to find an umlaut on my keyboard ). This variety originated in Austria, where it accounts for almost a third of Austrian wine production. It has also become extremely popular in the Czech Republic. Beyond Europe, it has already been discovered by the cooler climate American states and the Canadians of the Okanagan Valley. And now, it is in the Adelaide Hills, where Deviation Road is on its third vintage. Gruener Veltliner is apparently known as a food friendly wine, and it certainly matches perfectly with the gravlax. I was delighted with its slightly spicy character and its touch of oak. French oak, of course. Honestly? I read the tasting notes. It is noticeably different to an oaked Riesling, but I will have to try more before I can possibly explain why. Watch this space…
I briefly feigned disinterest in drinking more white wine, until I overheard the waiter say that it was a Chardonnay. I can't resist a Chardonnay.  'Ah well,' I thought, as I belatedly raised my glass in front of the waiter's nose, 'the car is definitely camping in the Hills tonight.'
Second course. Spatchcock with a charred corn salad. Spatchcock, or poussin, is young chicken, and these ones had been marinaded in lime and garlic, cumin and paprika and then chargrilled, so the skin is satisfyingly crispy. The charred corn kernels were tossed together with spring onion, avocado and lettuce, and the result was a joyful blast of taste and texture. The platters were quickly wiped clean.
The wine changed colour at this point, to a DR 2016 Pinot Noir. Again, I was tempted to resist, and again I didn't. This

Pinot has a bit more oomph than its subtler European cousins to which I am slowly becoming accustomed, but it was still considerably lighter than the fuller bodied Aussie reds in which I usually indulge. But I really liked it. And it was a very happy accompaniment to the barbecued sirloin served with a 'killer potato salad' that I have already tested at home with terrific results, (page 164 in Matt's new cookbook, and worth the investment for this recipe alone).
Finally, when I had just decided I was full to bursting, I was again forced to eat humble pie, or in this case, a triple chocolate tart. It was absolutely stunning, although I had to admit defeat and left a morsel  on my plate. Seriously, the slices were enormous. The DR Sparkling Rosé is a nice little drop, but it would have made a better impression as a pre-dinner drink, I feel, as it's delicate flavour was engulfed by the richness of the chocolate praline filling.
And I am done.
And yes, I did call a taxi. And the car was quite happy to wait in the hills until I had sobered up! And yes, I did get a photo with the delicious Matt Moran…