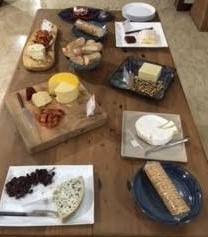 So I was about to head home to Manila after a long, hot summer in Australia when I suddenly remembered an unfulfilled promise and the need to raise some funds for the children at Tulay Ng Kabataan (please refer to previous blogs about these great kids). A last minute email or three leads to a plan… to throw together a last-minute wine and cheese party we will hold as soon as I step off the plane. With just enough time to trawl the Adelaide Central Market for interesting cheeses we won't find in Manila, I spent a fun morning with my mother, collecting as many cheeses and condiments as my bag could hold.
"Say Cheese" is a cheese shop located right in the centre of the market, back to back with "The Smelly Cheese Shop," so I was spoilt for choice. And I found a friendly and enthusiastic staff member happy to introduce me to some amazing local cheeses, and some not-so-local. I had originally planned to stick with South Australian cheeses, but ended up with a range from different states, simply because I can never walk past Tasmanian Heritage's luscious 'Red Square'. I quickly acquired a small mountain of cheese, dried fruits, pâtés and relishes, and prayed they would survive the trip.
I won't bore you with the dramas of their travel arrangements and the losses we incurred en route, but it was suitably operatic. Luckily we still had enough left to sustain the party, and on Friday afternoon I arrived at a friend's house in Valle Verde – our venue for the evening – with a shopping bag full of platters and cheese boards and the box of cheeses I had bought in Adelaide only three days before.
The table, once everything arranged, looked fabulous, if I do say so myself, and the Wine Depot team had created an equally tempting arrangement on the balcony with the selection of wines we had chosen the day before. Glasses in hand, we talked through the cheeses on display before everyone arrived, and checked out a video of the kids at TNK to introduce the punters to the little bodies they had come to support.
First, Red Square: a slab of soft brie-like cheese (ever-so-slightly squished) described as a 'sumptuous, traditional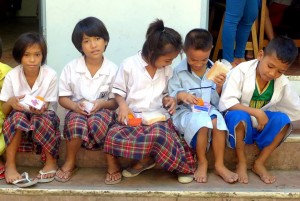 washed rind cheese with a mild earthy aroma and a lingering creamy taste,' and looking thoroughly decadent in its tangerine-coloured rind. Its soft centre melted rapidly in Manila humidity to a thick, gooey, glossy, custard-like state of euphoria that we scooped up with fresh baguette and topped with a dash of quince paste.  There was only a morsel left by the end of the evening. According to their website, Red Square is best complemented by an 'earthy red.' So the Grant Burge 5th Generation Cabernet Merlot 2013 from the Barossa that we had acquired from the Wine Depot was a good match.
Our friendly assistant at the cheese shop had recommended a fresh goat's cheese,  from Woodside Cheese Wrights. This award winning chèvre is known as the Monet and was looking positively bridal, beautifully  bedecked in edible flower petals. We agreed that the fresh flowers wouldn't last the distance, so I took a clean one home, where I experimented with a small tub of pink peppercorns, as edible flower petals were nowhere to be found. This variation on a theme proved to be a magical combination with the De Bortoli Deen Vat 1 Durif 2013, the other red on our wine list.  Durif, or Petite Sirah, is a black grape variety that was created by a French botanist in the nineteenth century. No longer much used in France, it became popular with New World winemakers in the 1990s. It creates a plummy, peppery, inky black wine, full-flavoured and full of tannin.
Back at the cheese shop, I was told I must also try La Vera's 'AdelBlue.'  La Vera is a cheese company set up by Italian cheese-makers in 1984 in the Adelaide foothills. Well known for its soft cheeses – ricotta, mascarpone, bocconcini – their new "blue butter" is a fabulously creamy blue that melts on your tongue, and was quite superb when spread on the dried peaches I had discovered across the arcade at the 'Adelaide Nut.' The One & Only has been a lifelong fan of South Australian dried apricots, but admits the peaches might be even better.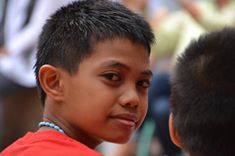 'Watsonia Old Vintage Cheddar' has apparently been an iconic Western Australian cheese for decades, the sight of which delighted our friend from Perth. Watsonia is a large, solid wheel of textured cow's milk cheese wrapped in yellow wax that saved it from being squished at the bottom of my suitcase. Sharp and crumbly and surprisingly creamy, it was further enhanced by a touch of a yummy balsamic beetroot relish from 'Beerenberg', one of the Adelaide Hills renowned producers of jams and condiments. And it also cosied up comfortably with a St. Hallett's Eden Valley Riesling 2014, that offered all the citrusy zestiness of a good Riesling, but delivered with a touch more oomph than most.
One cheese that I didn't bring from Australia but found at the Wine Depot, when I was choosing the wines with Hazel Tolhurst, was an interesting Tasmanian cheddar from Ashgrove, flavoured with Tasmanian-grown wasabi for an added sparkle.  It certainly went down extremely well with our Japanese guests! And it brought along a friend: Ashgrove's 'Mr. Bennett's Blue': a strong, bitey, heavily veined blue cheese in stark contrast to the soft, creamy, lightly veined 'Adelblue.' Mr. B.'s Blue went down very smoothly with a green tomato relish or topped with a couple of dried-on-the-vine raisins. And the wasabi matched up nicely with a De Bortoli Deen Vat 2 Sauvignon Blanc 2014 from the Riverina in South Australia. Thanks to the generous servings of sun in that part of the world, this Sauvignon Blanc had an aroma a little more floral than grassy, and flavours a bit more tropical than citrus: generally a softer sip than the usual cooler climate SBs.
Are you watering at the mouth or feeling all cheesed out? I am almost done, but I can't go before I mention the Onkaparinga Triple Cream Brie. Onkaparinga was a household name formerly associated with blankets. Today, a range of cheeses is handmade in the heritage listed building that was once the home to the Onkaparinga Woollen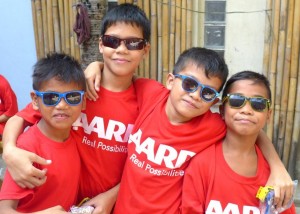 Mills in the Adelaide Hills. I could find  very little about this latest addition to the growing nursery of Triple Creams, but regardless of its mysterious identity it is divinely creamy and seems to be finding its way onto the cheese boards of discerning restaurants around Australia. Well worth a nibble, and all the better for a sip of St Hallett's Riesling.
So there. Done. A highly satisfactory, high-cholesterol evening passed to great effect for both the cheese-loving community of Manila, and TNK, who will benefit handsomely from our obsession with dairy. Self-indulgence for a good cause.  "Smile! Say cheese!"
* With thanks to a positive plethora of photographers for allowing me to use their photographs: my One & Only; Colin Campbell, and Emily Silverman.