Filipino cuisine often gets a bad rap from expats who feel the need to compare it with Thai or Vietnamese, and yet it has its own very individual character. The quality in local restaurants has improved enormously in the past few years, as talented Filipino chefs focus on fresh quality ingredients, leaner meat and more appealing presentation – not always an easy task when many dishes are variations of mum's homemade stews. I have compiled a collection of my favorites, some mainstream, some a bit more off the beaten track. I was going to list them in order of preference, but felt that was not only too subjective, but they are all so different, it is hard to compare. I suggest you try them all and see what you think, and then explore further and compile your own list!
Abe, Serendra, Fort Bonifacio
I have so often wandered past Abe on the way to favorite Vietnamese or Persian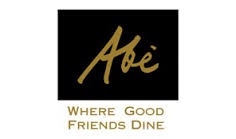 restaurants at Serendra, but after popping in for coffee one afternoon with a good friend, I realized it was one I must try. Wow, what a surprise! Something I had mistaken for a cheap and cheerful chain, it is in fact a great place to eat. Packed to the rafters with large tables at lunchtime, we were luckily only a party of two (very un-Filipino), so they managed to squeeze us in.
The waiters seemed remarkably calm in the storm of excited chatter, and while not proactively engaged with the customers, they came promptly to our table when summoned. We loved the squid in spices and oliveoil, and I already know the lamb adobo will be revisited again and again. I thought I wouldn't find room for the lumpiang ubod (large spring rolls of palm heart wrapped in soft crepes with a sweet sesame sauce) but tried a mouthful, and couldn't stop. I recommend going with a larger group and a big appetite.
No dish is more than PHP 650 (a whole leg of stewed pork), and average out at around PHP 350. And portion sizes are designed for sharing. There are also outlets in Quezon City, Mall of Asia and Alabang.
Abe (ah-beh) is owned by well-known local restaurateur Lorenzo Abe, and dedicated to his father, local artist, gourmand and journalist E. Aguilar "Abe" Cruz. The restaurant serves traditional Filipino food, mostly of Kapampangan origin, and gourmet dishes inspired by Abe's travels around the world.
Aracama, The Strip, Fort Bonifacio

Recommended by a Filipina friend, my son and I visited Aracama one hot Saturday afternoon, and were delighted with this versatile restaurant with its tempting and tasty regional cuisine with a modern touch. Aracama's opened two years ago, and is part-owned by Master Chef Judge Fernando Aracama, who has worked extensively overseas and has finally come home to cook for his fellow Filipinos. Originally from Negros Occidental, Chef Fernando has created a menu heavily influenced by the Visayas.
Initially ushered into an intimate dining room for twenty-five, we were later shown a much larger space upstairs that can seat 70 diners both inside and out on the broad balcony. Three small private dining rooms complete the picture, and apparently this becomes a popular venue with a DJ and dancing after 10:30 pm on Friday and Saturday nights. We were warmly welcomed and promptly armed with drinks and menus. The menu is largely filled with modern versions of classic Filipino dishes, but there is also a selection of indigenized favorites from beyond the Philippines. The chef's signature dishes are marked clearly on the menu.
We over-ordered of course, but I was keen to try as many dishes as possible. We began with a Kapampangan (from Pampanga) lumpiang sisig and malunggay mozzarella dip. The lumpiang were no bite-sized snack, but like a large sausage roll, three of them per order. We rapidly realized we were eating Filipino food, Filipino-style: everything is designed for sharing. Realizing we should have brought a bundle of friends, we tucked into these crispy, crunchy filo pastry spring rolls filled with luscious pork sisig, sprinkled in a lightly acidic vinegar sawsawan with chilies that cut through the richness of the pork filling.
Malunggay is a local spinach, and this dish is a signature dish for a reason. Served

up with toasted French bread it was, simply put, a deconstructed spinach cannelloni without the pasta. I would have devoured the lot if I hadn't known there was plenty more to come.
Inasal na manok, or chicken skewers Bacalod- style, barbecued beef ribs without the bone and sigarilyis (wing beans) cooked in coconut milk with ground pork and topped with green chilies for a little unexpected spice, were set down in rapid succession, and we waded our way through each dish with enthusiasm. The beef was particularly yummy, and we almost ate the plate.
My normally unfillable sixteen- year-old rejected the dessert list for lack of stomach room, but the staff very sweetly brought us a serving of chocnut icecream anyway, which slid down into unguessed-at spaces surprisingly easily.
Prices, on average, are PHP 300 for Firsts, PHP 650 for Feasts, PHP 200 for Foliage and the same for the Finale – that was the menu's cute descriptors, not mine.
Café Juanita, Pasig & Burgos Circle, Fort Bonifacio
I first went to Café Juanita in Pasig a couple of years ago, and it is a great visual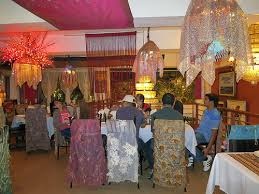 experience as well as a culinary joy. Cluttered with ornaments, antiques, woven hangings and Christmas decorations, the old house redesigned as a restaurant is an amalgam of whimsical Victoriana and the Middle East with a twist of the Philippines–fussy but fun, and wonderfully cosy. The "more is more" theory of dining comes from Dr. Efren "Boy" Vasquez, and his restaurant certainly creates a memorable impression.
The Pasig restaurant is definitely worth a visit, but it is a bit of a trek from Makati, and you may need a compass. Luckily, we now have our own local version in Burgos Circle in BGC, so I generally go there. There are still plenty of frills and furbelows, but in rather less profusion and in a modern dining space. (Note the beautiful fabrics on the back of every chair – they kept my five-year-old niece occupied for hours.) The menu is not exactly the same, but there is still plenty to enjoy.
The eclectic décor is reflected in the menu: an interesting mix of Filipino, Vietnamese, Laotian and Thai, as well as a predictable selection of pasta, take your pick, but the many local offerings on the menu should not be overlooked. The crispy pata is a generous serving of crunchy pork crackling and roast pork that easily serves three, but may create fights for the crackling. The malunggay chicken (bite- sized boneless chicken cooked in coconut cream and served with that excessively healthy Filipino greenery) is one of my favorites, and the beef caldereta is a rich and filling serving of slow-cooked beef in tomatoes. Finally, the sans rival really is without rival if you like your desserts buttery and excessively sweet.
Prices are good ranging from around PHP 150 for appetizers to PHP 550 for the most expensive seafood main course. It's great value and really good food in a theatrical setting.
Chef Tatung, Acacia Estates, Taguig City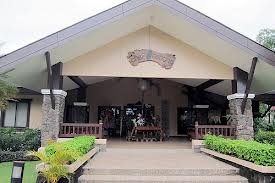 Chef Tatung opened his first restaurant Tatung's Garden in his home in Quezon City. It became such a popular dining destination he was forced to expand and moved to Acacia Estates in Taguig early last year. Both involve wandering off the beaten track, but they have each proved worth the game of hide-and- seek. I visited the original Tatung's Garden about three years ago, where the menu featured dishes from Cebu and Bicol, "all mixed up" with Indian, Thai and Chinese fusion. Chef Tatung's new restaurant, tucked away off C5 in Taguig, is predominantly traditional Filipino (Chef has been heard to say that he's a huge fan of Filipino food, and isn't looking for ways to change it), and it is, without doubt, one of the best Filipino restaurants I have experienced.
The sinigang, that Filipino version of Thai tom yum, is made with tamarind broth, roast pork and a generous selection of vegetables, including sigarilyis (wing beans), labanos (white radish) and kangkong (spinach). Often we are inclined to say "mmm, not bad, but it's not tom yum." In this case there is no need to compare, it was fabulous in its own right. Kinilaw, like ceviche, is either raw tuna or tanigue (Spanish mackerel) marinated "cooked" – in native egar. I first tried this in Palawan and have been besotted ever since. Chef Tatung serves his version with a snappy salad of crunchy diced cucumber and tomatoes, cool and refreshing on a hot day.
The lumpiang obud here are bite-sized pieces of fried spring roll crammed with tofu and chicken, coconut and shrimp, and we ate as many as was humanly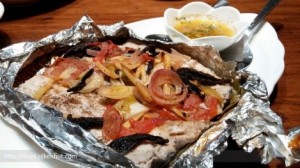 possible from the generous serving. Unfortunately the chicken sisig served in lettuce cups and the rellenong manok (stuffed chicken) were tempting but unavailable; so we made do with the bangus (milk fish) in banana leaves which came highly recommended, but had been rather overcooked in tin foil rather than traditional banana leaves. The menu included some great classics, and I ordered way too much in my excitement. In true Filipino style, most of the dishes were big enough to share and would have fed three to four people.
Salads, vegetables and appetizers averaged PHP 300 per dish. Main courses were mostly around PHP 400, with a couple of notable exceptions like the whole deep-fried lapu lapu. All in all, good value, great food and your guests will not go hungry! But don't be surprised if the young waitresses stare at you open- mouthed – Chef Tatung is a long way off the expat dining track, and they are obviously unused to foreign clientele. Luckily the two older waiters are good with both English and customer service, so don't be afraid to engage with them if you have any questions.
Wooden Spoon at Rockwell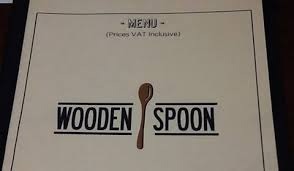 I have walked past this new Power Plant restaurant for months and loved the décor: a chandelier of wooden spoons and a country kitchen feel – it's a fun concept to find in a shopping mall. The menu contains lots of Filipino classics with a personal twist from TV celebrity chef Sandy Daza who specializes in Filipino and Thai cuisines. He has hosted television cooking shows and has written books and articles on cooking and baking.
Sandy Daza's first Wooden Spoon restaurant opened in Katipunan last year. Now he has a branch in Rockwell and it is always full. We love the food. No fancy fusion, just a little twist on classic Filipino dishes like kaldereta, kare kare, lechon Kawali, tostadong adobo, and crispy pata fish (I must try this – I had only heard of crispy pata pork before now). The best part for me is that Chef Daza makes a point of using lean meat and fresh oil. Unusual for the Philippines, the service is fast and efficient, perfect for a quick lunch. And the prices are great. The Bicol Express is my favorite: lean pork with coconut cream and chilies, it has a bit of punch for those who like something a little spicy, and I order it with the kangkong (spinach), which is crisp, clean and green in oyster sauce. Prices are incredibly low, but bear in mind, you have to pay in cash.
[NB PHP400 is approximately US$10].
* Adapted from an article written for Inklings Magazine, June 2014. With thanks to Son No. 2 and Google images for the photography.