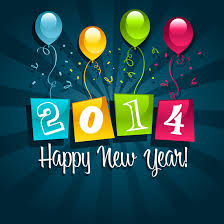 "When the old year gives way to the new, we are emotionally manic."
I can't even remember where I read this, but after a truly manic year, full of travel and drama, we decided that we would welcome in the New Year gently, quietly, serenely.  This year it would not be an effervescent event, a noisy party, an over-excited celebration, but a time for reflection, reconciliation and quiet friendships. So we headed south west from Manila to Nasugbu, where we had been invited to spend the New Year with friends who have a pretty little beach house at Maya-Maya, overlooking the South China Sea.
It is always a joy to head south down the SLEX away from Manila, and into cleaner, clearer air, even though the traffic through Tagaytay goes on getting worse, and the only answer to covering 100kms in less than 6 hours is to leave at 2am.
Due to an overabundance of Friends & Relations, we pitched camp at a neighbour's house five minutes' walk up the hill, but met up for meals and trips to the beach.
Maya-Maya is a small gated community on the west coast of Batangas. The beach houses here are an eclectic mix of modern and traditional, the rooftops mostly hidden beneath a leafy canopy, the gardens dripping with a rainbow assortment of bougainvillea in pink, red, white, purple and orange.
There is a definite sense of faded glory at Maya-Maya. The resort is crumbling away at the foot of the hill: the sea walls are collapsing; the boat yard is empty of all but one unsalvageable old wreck; the road cracked and chewed looking, and many of the buildings are looking seriously dilapidated.  Further up the road, many of the houses are crying out for a bit of maintenance and window dressing, but as a peaceful, unassuming getaway destination, it is perfect.
And despite some rougher edges, views from every balcony are stunning: lush green coastline; small sandy coves; sparkling blue sea dotted with bancas, speed boats and yachts. Add to this a crystal clear night sky choc-a-block with stars, a soft, cool sea breeze, golden orioles and glittering kingfishers drifting through the gardens by day  and crickets chirruping, unquenchable, all night and you have the makings of a simple and joyful escape.
The origins of New Year's Eve have been lost in time, but it has always  been a time to celebrate the past year and welcome in the new one with plans for renewal and reaffirmation. The tradition of New Year's Resolutions is believed to have begun with the Babylonians, while early Christians believed that January 1st should be a day for reflecting on past mistakes and resolving to improve themselves in the coming year.
One tradition I have only watched once and never understood, but which has been immortalized in many Hollywood movies, is the dropping of the New Year's Ball in Times Square, New York City. Thousands gather to watch the ball make its forty three meter descent at one minute to midnight, a tradition begun as a marketing ploy over 100 years ago. The original ball was made of iron and wood; the current ball is made of Waterford Crystal. It weighs 1,070 pounds, and is six feet in diameter.
This strange American New Year tradition was duly celebrated in the December 2011 movie 'New Year's Eve.' The cast is mostly mediocre, and the script is dubious, but one character does describe how we should all contemplate the New Year in a manner I appreciated.
"Sometimes it feels like there are so many things in this world we can't control: earthquakes, floods, reality shows… But it's important to remember the things that we can. Like forgiveness, second chances, fresh starts…"
So I have a list of resolutions, the usual array of kick starting the new year with a modicum of self-control, to start afresh (again!) and hopefully become a better person, for a week or two at least.
So as Sydney planned its biggest New Year's Bash ever, and both the Harbour Bridge and the Opera House exploded with light, we gathered on the lawn for a pot luck barbecue with good friends in the Philippines. Eventually the western beaches of Batangas would also ring for hours of thudding fireworks exploding along the coast in huge dandelion bubbles of colour, competing with a galaxy of glittering stars splashed across the sky. In the meantime we giggled over pork barbecue and a smooth South Australian Shiraz, while the bands of my parents' generation played softly in the background. A spoonful of nostalgia mixed with a dash of future plans, close friends, family and a glass of wine equals a great recipe for a heart-warming New Year. Here's to a happy New Year for everyone! I'll start work on that diet tomorrow…