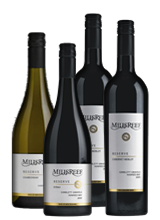 Robbie Ferguson moved to Manila just over a year ago, with his partner Olivia and their two kids. A stocky, blond Glaswegian with merry blue eyes, a ready grin, and an accent you can cut with a knife, I occasionally find him a little tricky to understand, but luckily the lovely Olivia makes a willing translator whenever I am baffled by his broad accent.
Born in Glasgow in 1971, Robbie made his way to Australia via Hong Kong in the early nineties.  Landing first in Perth, he eventually settled in Brisbane.  In 2010 he set up a wine distribution company 'Don Revy', with his three partners: Piers Kinloch, another transplanted Scot; long-time Filipino friend Jose Vega and New Zealander Rachel Norman-Mayers,  who, you may remember, first introduced us to Don Revy wines at an ANZA event at The Fort a couple of years ago.
Self-labeled 'an international wine company that sources new world wines for emerging markets' Don Revy began shipping wine to Manila in 2011. Don Revy is currently representing four New Zealand wineries, claiming to have sourced some of the best producers in the best wine growing regions across New Zealand from Central Otago to Hawkes Bay.  It is a portfolio of well-priced, mid-range, very drinkable New Zealand wines that included Mills Reef, Chard Farm and Jules Taylor, as well as a label they own 'from grape to glass,' Pebble Lane.  
Last month Robbie introduced us to a couple of new additions to the Don Revy stable: a Chilean winery, Genesis, and New Zealand's answer to Yellow Tail wines, Squawking Magpie, with poetic labels like Stoned Crow Syrah and Sticky Beak Chardonnay. Very soon, two well-known South Australian names, Elderton and my own personal favourite Shaw & Smith will join this growing portfolio. Robbie tells me they are even planning to add spirits to the line in 2014: a Scottish malt whiskey, FTV Vodka and a German Brandy. The latter will include ten bottles of limited edition Asbach Goethe Vintage Reserve 1952 at a cost in pesos too high to mention, but Robbie assures me it's a real treasure.
Don Revy is currently distributing its wines through leading hotels and restaurants in Manila, Cebu and Borocay, and through retail outlets Rustans, Robinsons, Landmark and Philippines Duty Free.
Robbie anticipates strong growth over the next five years, as the Filipino middle class and expat markets continue to expand. Socializing is high on the agenda of both these groups, and wine is an increasingly popular beverage in South East Asia. With an obvious gap for New Zealand wines in a market flooded with Aussie and French wines, Don Revy has moved into the neighbourhood with unquenchable enthusiasm.
Robbie seems very satisfied with how business is progressing here in the Philippines, and hopes it will also prove to be a good stepping stone into the rest of Asia. He is grateful for all the local support he has had during these first two years, particularly to local business partner Jose (Jojo) Vega, who has helped him through the maze of unfamiliar and often challenging regulatory processes which differ considerably from those in Australia.
As Robbie and Jojo work on sales, and getting to know their clients, Robbie's partner Olivia is running the administrative side of the business with great success: 'joyfully and with a cavalier attitude' is how Robbie puts it, proudly.
I asked Robbie what were his favourite things about the Philippines. His answer: the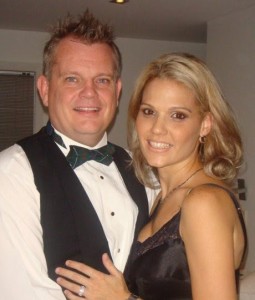 consistently good weather and the people he has met here. He says the welcome he and his family have received from the local community has been great.
Robbie's top tip to anyone starting a business here in the Philippines is be adaptable. And the best piece of advice he has received came from an hotelier in Cebu who warned him he couldn't just come and dump stock on the Philippines and then clear off.  If he wanted to be successful here, he was told, he must have a presence in the industry. And Robbie Ferguson definitely has that, in spades.
If you can't find these wines at your favourite watering hole, contact Robbie directly on: robbie@donrevy.com
* First published in ANZA News, January 2014